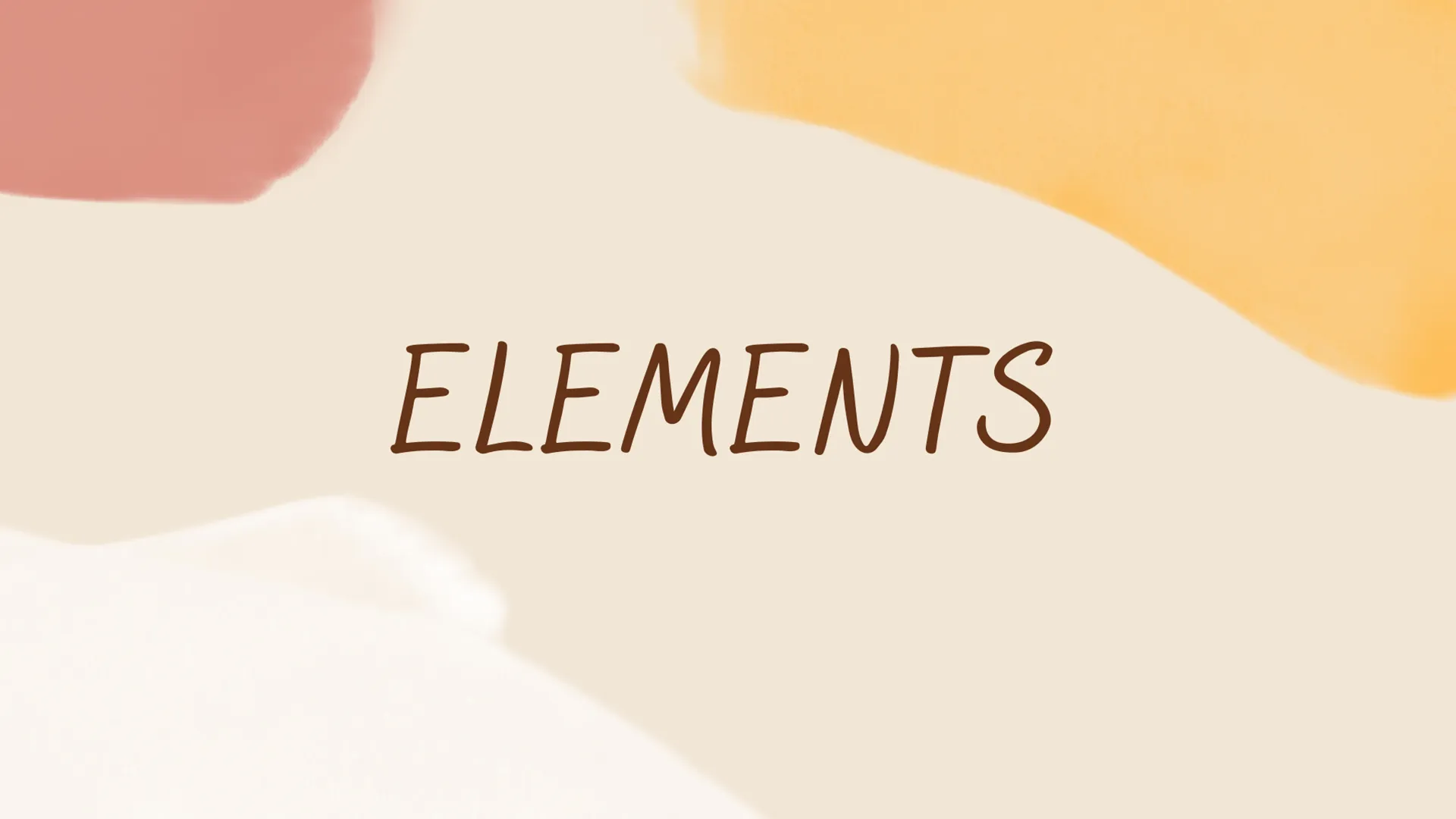 Jesus promised his followers that "rivers of living water (that would) flow from within them," referring to the gift he would impart to them in the Holy Spirit. In remembering our baptism, we remember that just as water channeled into the desert brings the promise of life, so we are God's channels, called and equipped by the power of the Holy Spirit, to bring life into even the most barren places in our world.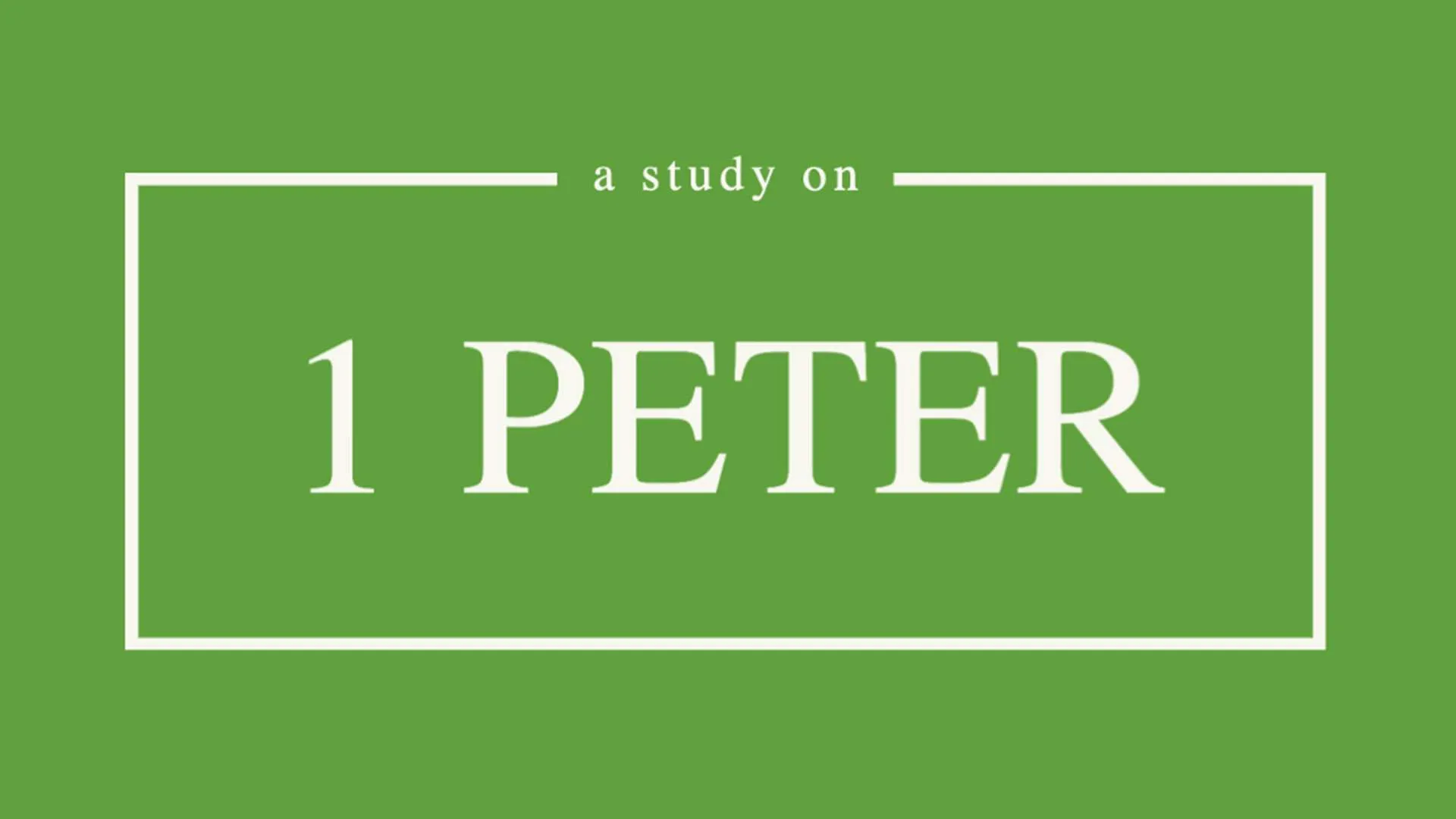 In a world filled with suffering, we're often tempted to go searching for the cause of such trials and hardships. But Peter's instruction to the first century church encourages looking beyond reasons for why suffering exists and emphasizes the significance of how we respond to such difficulties in this life. Such a perspective change impacts our witness, our ability to cope with life's challenges, and influences our understanding of the temporal nature of suffering.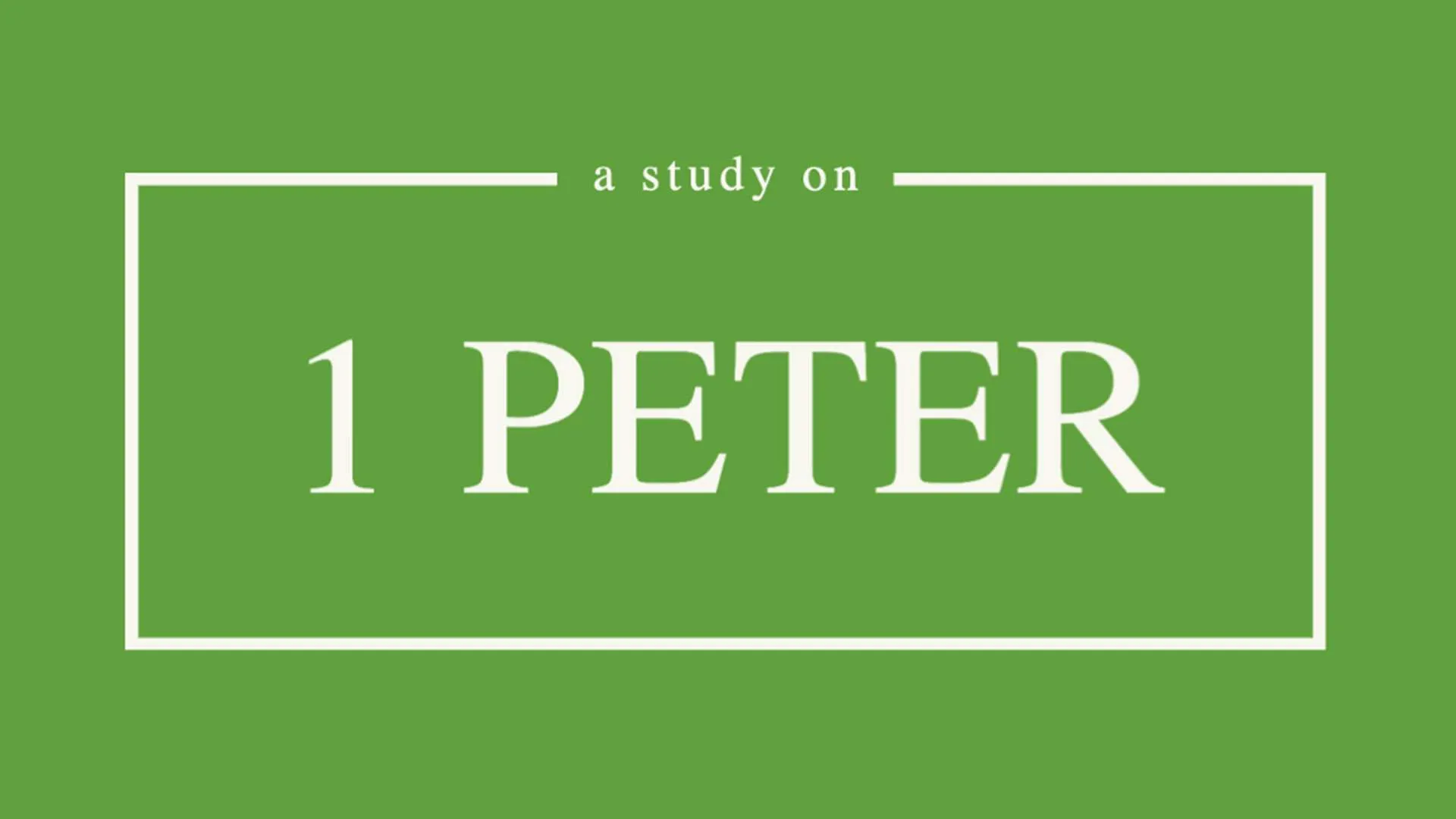 Submission is a required and formative action in the Christian journey: first to God, then to one another, and even to the authorities placed in leadership over us in this world. Peter's instruction for submission to the first-century church was born out of his own experience of being formed through submission as he walked with Christ. Such instruction continues to guide and form us today.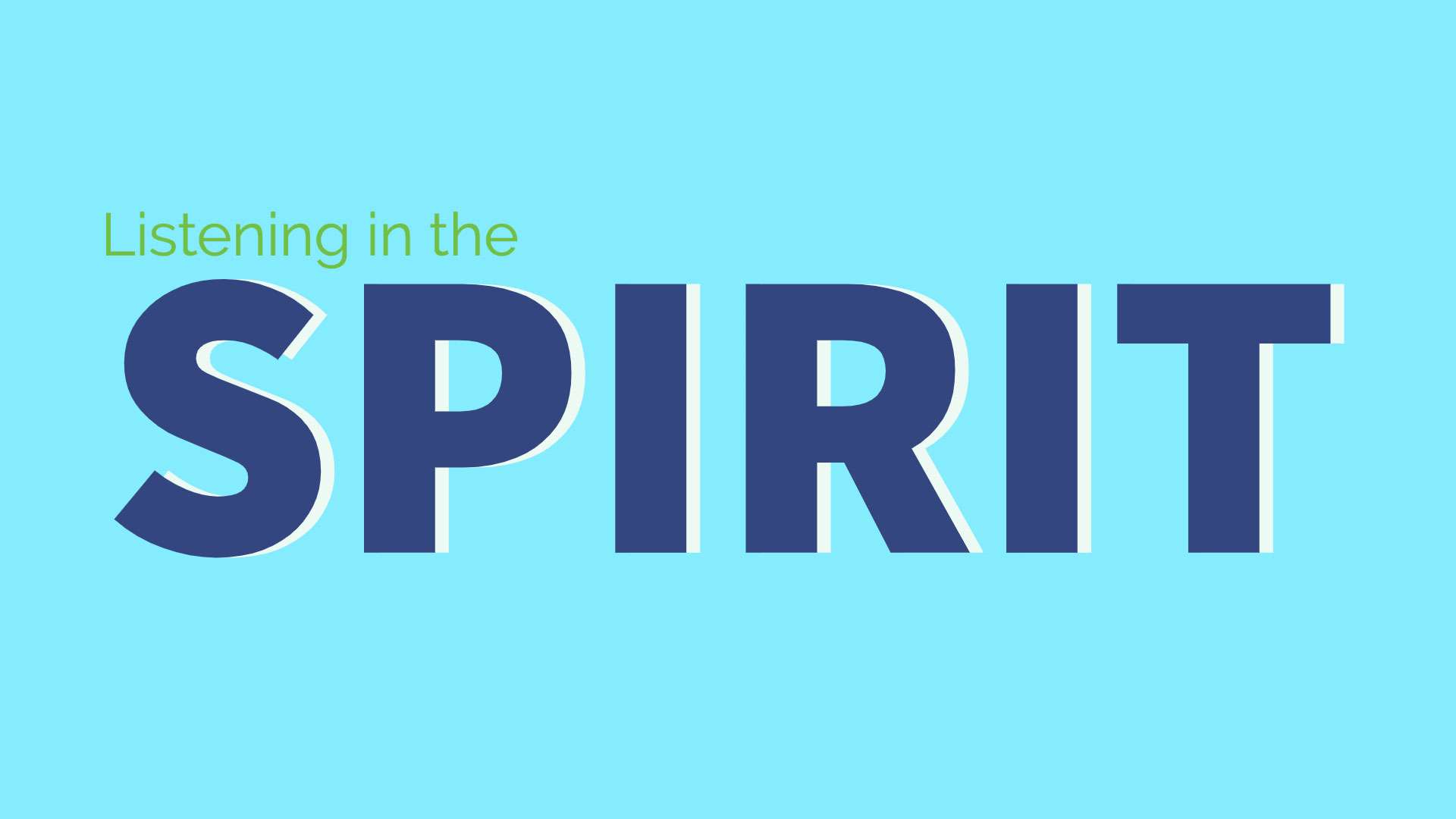 The same Spirit who empowered Jesus as the Son of God, empowers us to be "the children of God." The "Spirit of holiness (who) appointed the Son of God in power" (Rom. 1:4) also appoints us toward the same end.
Sometimes a single act of obedience can take the rest of our lives to complete. Like Joseph and Mary, we are summoned into a story that has already begun and is larger than us, and to give our consent requires us to spend the rest of our lives doing what is hard and beyond us.
Discerning the voice of God lies at the heart of our desire to shift from asking to listening. But what if God's leading seems unclear or leaves open a number of options for us in terms of next steps? What do we do when what we discern lies in direct contrast with what another brother or sister is hearing from the Lord?

The parables of Christ call us to move beyond merely hearing the proclaimed word to truly listening for the fullness of the voice of God. In the Parable of the Sower (as it has often been entitled), we find a reminder that in order to receive the Word of the Lord and see it flourish in our lives, we must refocus and commit ourselves to cultivating soil in which it can take root and grow.

Psalm 23 is often referred to as the most widely-known Psalm in the Bible. We learn it early in our journeys with Christ and recite it often. But there is a distinct differences in knowing the Psalm and living it. As a Psalm of assurance, Psalm 23 is intended as a Psalm for living—providing us with an expression of confidence in God, our great Shepherd who will provide for every need.
Much like John the Baptist's disciples, we live in a culture that encourages us to vie for status and public renown—to broadcast our accomplishments widely and make known the great things we've done. Consequently, our perceived value and worth is often tied directly to the titles we've been given and the accolades we've received. But this mindset breeds a spirit of competition and self-centeredness; and we, like John's disciples, can lose sight of our primary purpose and calling to "prepare the way of the Lord."
When asked what God is like, most will say that He is "love" but do we know what this means? Jesus said, "The Father loves the Son" (John 5:20) and he prays "that the love you (the Father) have for me may be in them," (John 17:26). In fact, the love of the Father for the Son and for us is the same love to the same degree. Just as the Father loved us through the Son, the Son will love others through us. God is not just the standard, but the Source of our love for others. This changes everything about the way we love one another.

The mission of God is timeless and unchanging. His "faithfulness continues from generation to generation," (Ps. 119:90). Throughout the bible, we read of the home serving as a primary place of disciple making—a place where faith is birthed, scripture is revered, and discipleship is prioritized. The gathered church, then, serves as a supplementary disciple-making entity—a place where what is taught and modeled in the home is edified and supported. But in our contemporary culture, it seems too often this equation has been flipped and the "heavy lifting" of discipleship has been placed upon the church with little regard for the impact of what is or is not modeled in the home. In our charge to make more and better disciples who transform the community and resource the church, and in an attempt to continue to pass along this mission to the next generation, we must return to the model of discipleship that is rooted in the home and edified and supported in the gathered community.

We are people of ritual and routine. We like what's known—the things we can predict and plan for. We like to presume that the good things we have known and been a part of in the past will continue in the days ahead. But the story of God is filled with examples of the Lord disrupting the norm for the sake of doing something greater…"a new thing." And while neither God nor his mission ever change, the manner in which he accomplishes his will and ways is ever-changing, keeping us alert, active, and aware of his presence in our midst, and calling us to join him in his transforming work.

So often, as we grow in our walks with Christ, we ask God to increase our faith. We desire to see evidence of God at work around us so that we have greater assurance and reason to believe in his authority and power. But the author of Hebrews tells us that faith comes before proof—that it grows in the absence of something, rather than just in its manifestation. If this is true, then perhaps we must be intentional to cast off or give up things that prevent our faith from growing.

The book of Acts is filled with stories of grandeur—healings, revival, and an assortment of overt demonstrations of the power of God. These accounts, like the momentous and extraordinary experiences of our lives today, are significant to our understanding of God and the story he is unfolding. But what of the seemingly "lesser" moments of the life of the 1st Century Church—or of our lives, for that matter? Was/Is God any less active in the everyday, unspectacular moments? And is it possible that God's most formative work is being accomplished in these ordinary times?
What if "the light" is coming and going all of the time, in windows of opportunity, in which we can choose to follow or choose to ignore? What if the most dreaded outcome for ignoring the light is darkness, in which no options are open to us, and no choice can be made?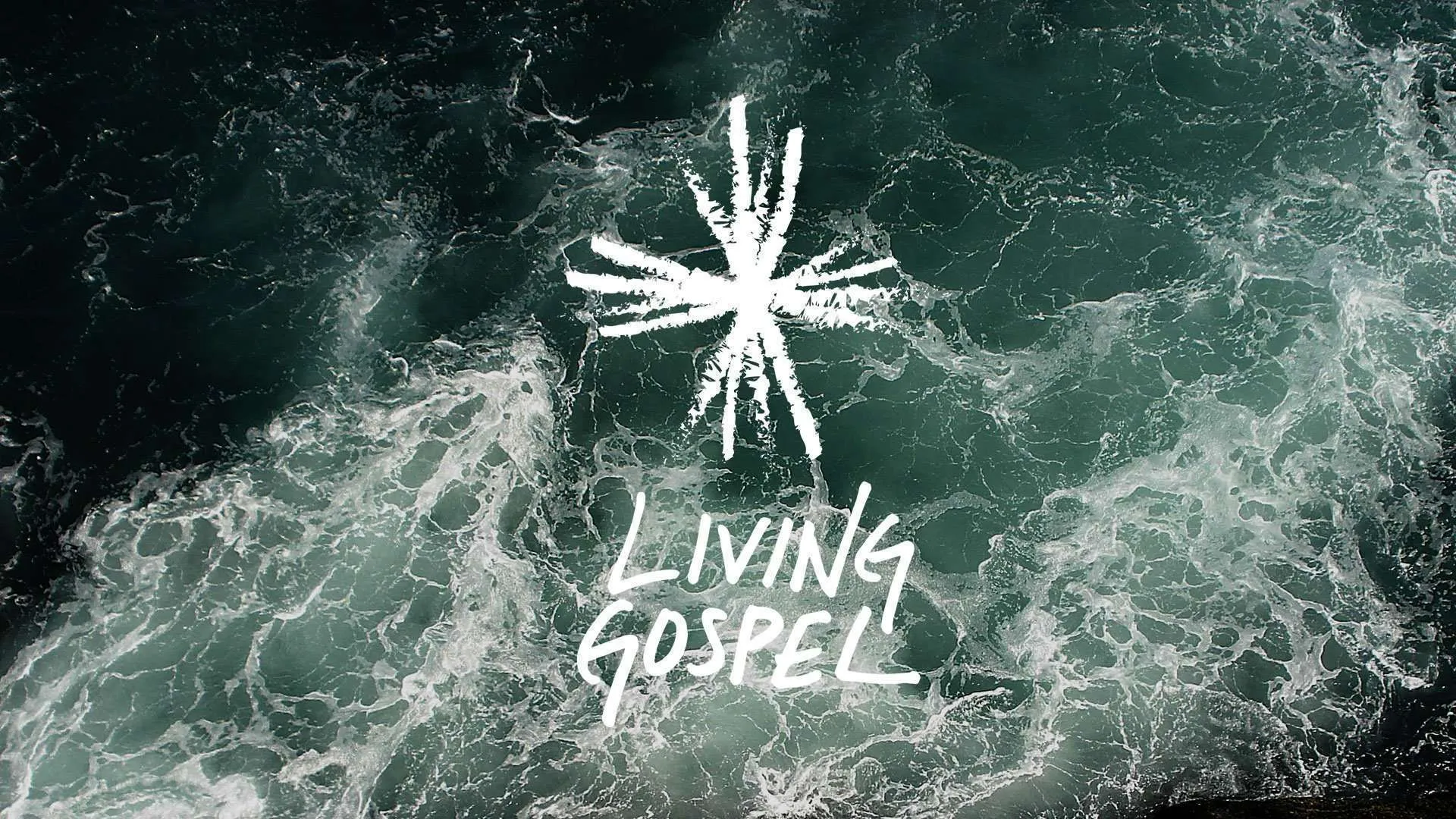 The Beatitudes are a profile of people who are humble, vulnerable, modest, hungry, simple, compassionate, peaceful and persecuted. They are unlike anything the world has seen, yet they are the happiest and the most whole. And when they come together, in covenant with one another, they form a new society, becoming a social alternative for the world.
Perhaps one of the most astounding things about the miracles was the way Jesus involved others—ordinary people. In the story of the healing of the paralytic man, we see, once again, how Jesus allows others to be involved in his life-transforming work.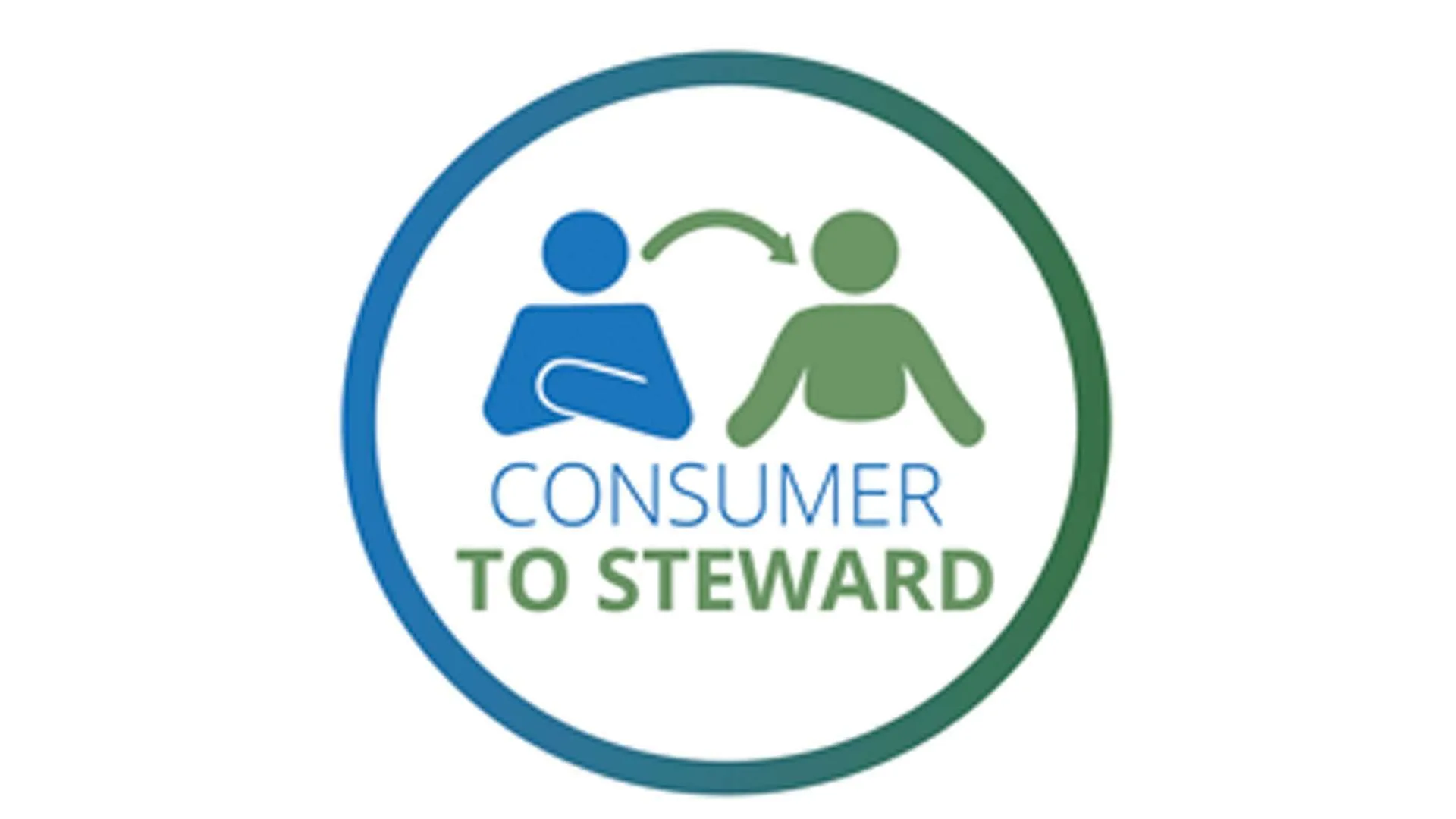 In most of us, there is a strong connection between our concept of God and our level of generosity. This sermon will explore that connection in the contrast between the mindset of a consumer ("I kept it laid away") and a steward ("You have been trustworthy in very small matters"), and show how our concept of God ("I was afraid of you . . . Sir, here is your talent") directly affects what we think of ourselves and our possessions.
With the demise of traditional institutions, where do you go to learn wisdom? Of all places designed to teach it (schools, public forums, etc), the most powerful might also be the most overlooked today. Nearly everything that wisdom – or folly – has to teach us is first learned in the home. In spite of our confusion over what, exactly, a family is, there remains a presence of both strong and weak families in our day and each has their common practices.
Additional Resources Video Download Audio Download Discussion Guide Share on facebook Share on google Share on twitter Share on email Related Messages