One is deeply suffering and is brought by his father to Jesus for healing. Another has yet to suffer and is brought by His Father to experience glory before His suffering will lead to the healing of all people where they might also join Him in glory.

Four times in this passage Jesus says that if we love him, we will keep his commands. This sermon with explore (1) why keeping the commands of Christ are essential to loving Christ; (2) why loving Christ is so difficult; and (3) how the Holy Spirit makes it possible for us to walk in love of Christ.
The kingdom of God comes one gathering at a time, when citizens live together with God and for the world. How does the kingdom of God advance? What is the place of the local church, or the Christ-centered business or team, in that advance? How do we avoid the temptation of an Empire?
The kingdom of God comes one gathering at a time, when citizens live together with God and for the world. How does the kingdom of God advance? What is the place of the local church, or the Christ-centered business or team, in that advance? How do we avoid the temptation of an Empire?
God's vision for a new society involves a "kingdom of priests," which is odd because priests build seminaries, and not kingdoms. Yet Isaiah says we "will be called priests of the Lord, (and) named ministers of our God," (61:6). What do priests do? How are they different from the prophet that everyone wants to be? How do we co-opt our jobs to do the work of a priest?
Citizenship involves an oath of allegiance to, not just the principles, but to the people. How do citizens of the kingdom live with one another, especially with those that others can't live with? What "rules" guide our social behavior? How are these different from what is commonly accepted today?
When hearing about the kingdom, we want to make it happen but first, we must enter it ourselves. We cannot bring it unless we're in it, unless it's in us. But how does one enter it? What does citizenship mean? What is assumed? What is expected? This message will remind us that "our citizenship is in heaven," and call us to practice that allegiance here, on earth.
Two forces compete for the heart and mind of the public. Both have valid argument but neither has a vision for the whole. The Kingdom of God is that vision and so Jesus came preaching the kingdom of God. But what is it (and isn't it)? How does it answer the deep and collective longing of society today? This message will introduce us to the main components of the kingdom of God and inspire us to become part of it.
The Israelites wait 70 years for deliverance. We, just like the Israelites, find ourselves in periods of interim when we are waiting on God to do something. We are waiting for things to get better. But, what do we do in the waiting?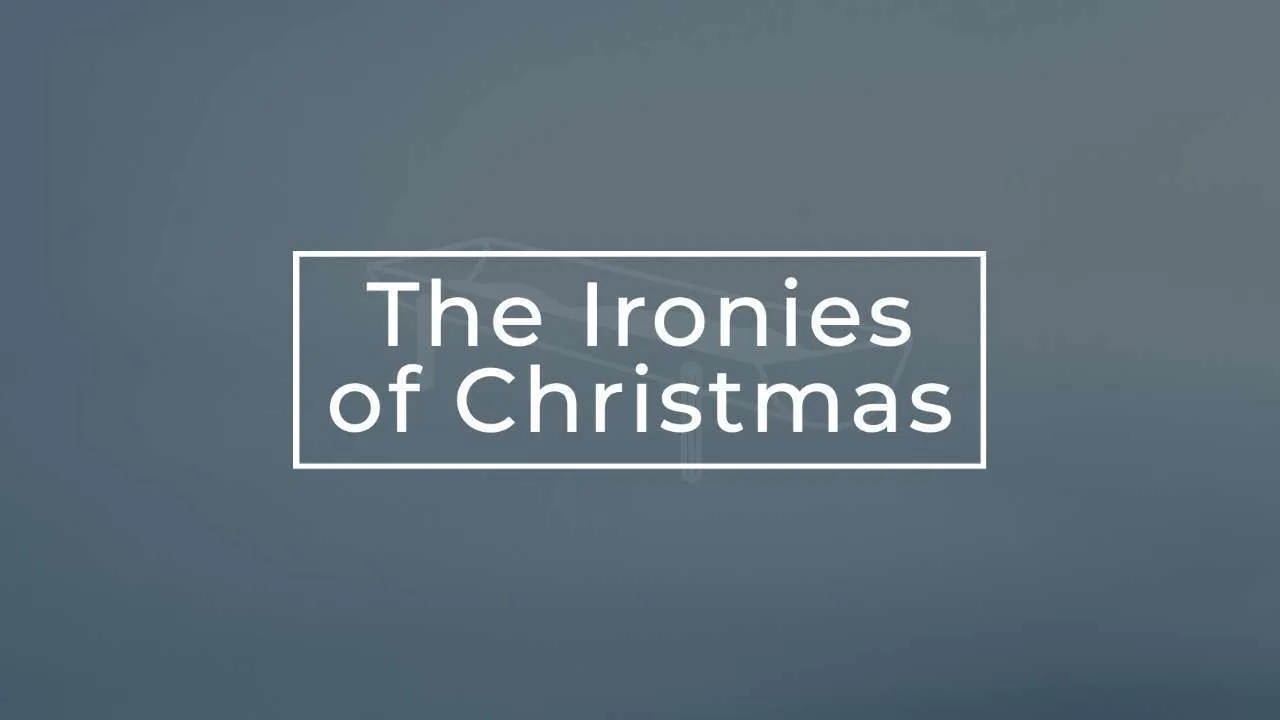 That the "king of the Jews" would be worshiped first by Gentiles, adherents to a pagan religion. If salvation is of the Jews (see John 4:19-22), why should the first to worship this salvation come from regions far outside of Israel, indeed outside Jesus' own religious heritage? Wasn't there anyone closer, maybe someone within Judaism to authenticate this moment? Or did God intend something else by sending magi, strangers from another region and cult? Are these the kind of worshippers God seeks?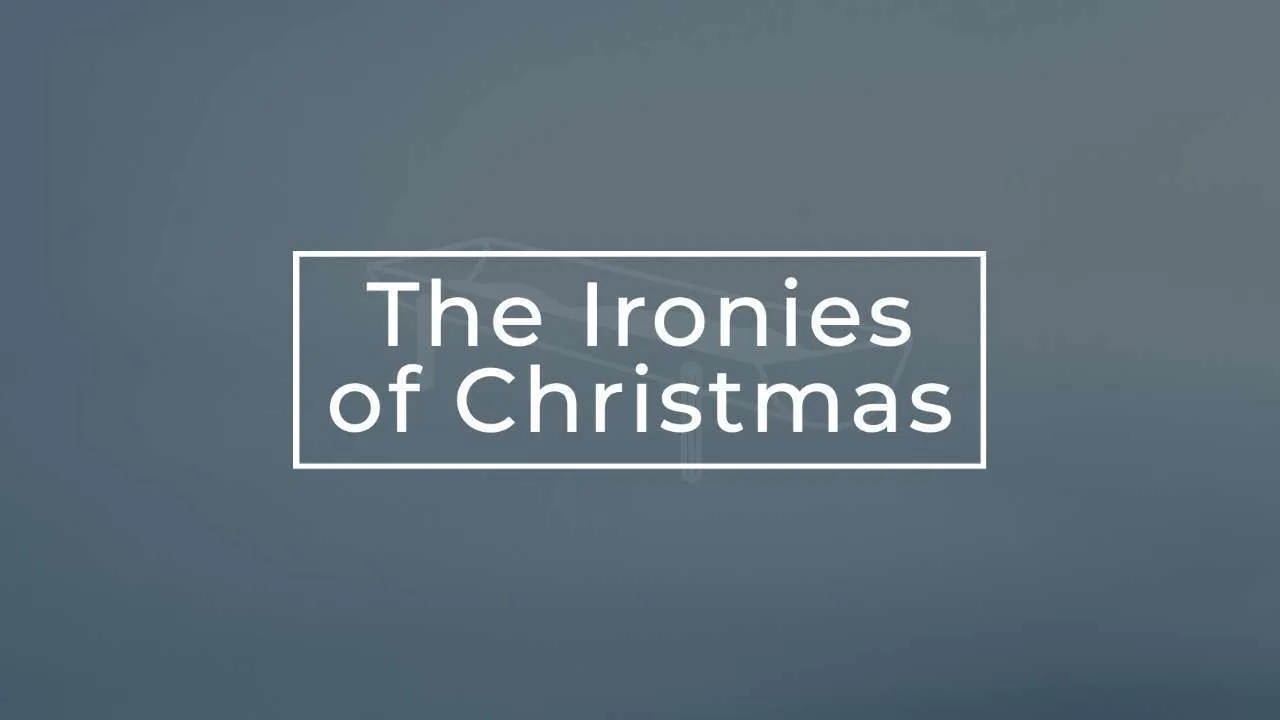 That the first witnesses would be shepherds whose testimony was inadmissible in court. Of all the people God could have told on the night of Jesus' birth, he chose to tell shepherds first. They were the first to visit, the first to inform the Holy Family, the first to tell everyone what they'd seen and heard. But why? Wasn't there anyone else awake? Couldn't anyone more reliable have been found? Or does God intend something else for his witnesses, something greater than evidence or argument?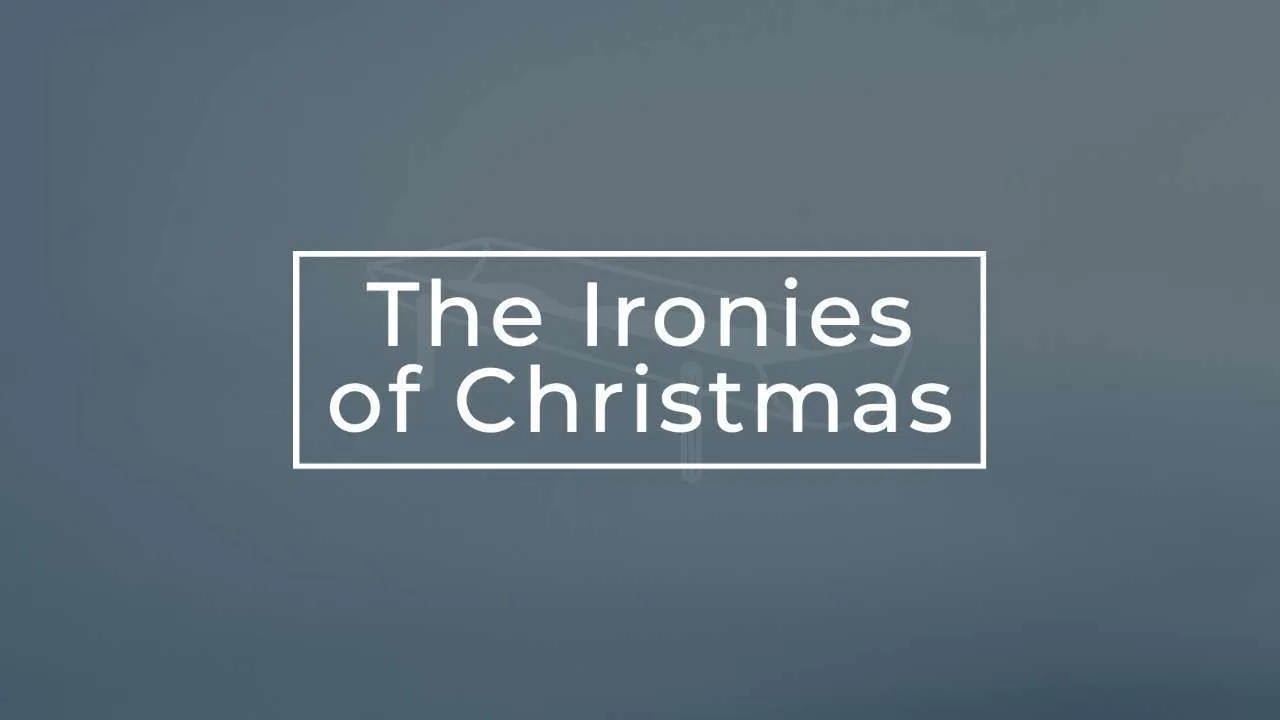 That the "sign" for all of this would be so underwhelming. Of all the signs that God is present and active – a pillar and cloud, a shadow falling backward or a virgin giving birth – why is this one, at zero hour, so underwhelming? Wasn't there a better way for God to make His point? Or did He have a better point to make?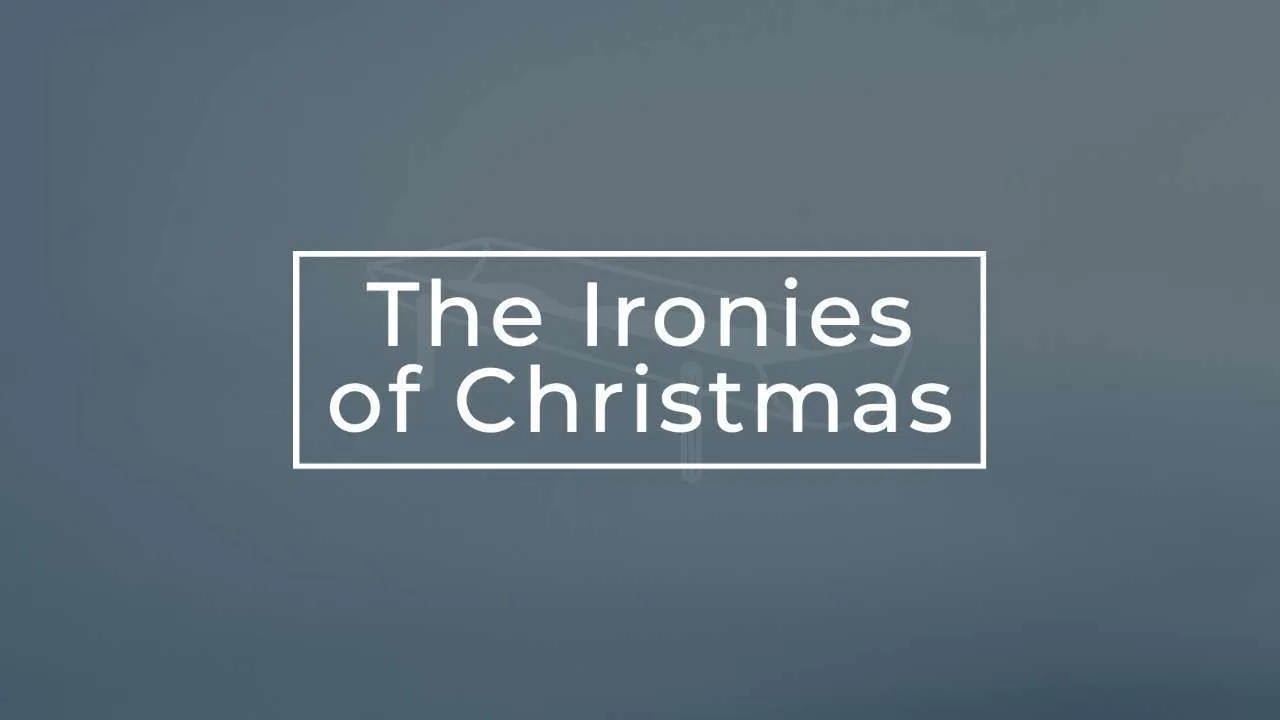 That God would use people Israel hated to position Himself to save the world. According to St. Paul, Christmas came "in the fullness of time," and according to the gospels, the most unlikely people paved the way: Caesar Augustus, Herod, and the Roman government. Why and how did God use the Romans to accomplish His plans for the world?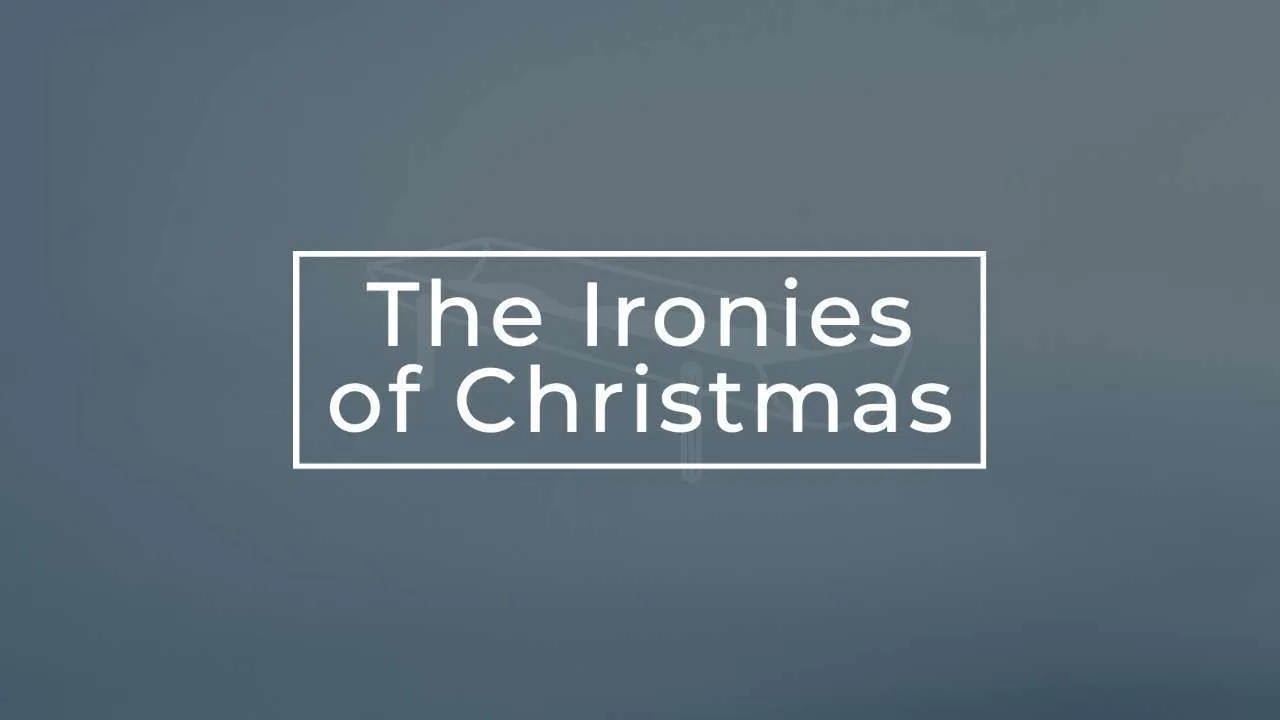 The "Holy One to be born" came from seemingly suspicious origins – Egypt, Nazareth, a suspect lineage, and an unmarried mother. Why would God choose such questionable origins to usher in one who would "save his people from their sins?" What is revealed about God's character and how he interacts with humanity? Could it be that our expectations, just like Israel, have been misplaced?
The heart of any shepherd is to reconcile, to gather, to unite yet the culture seems scattered by controversial shepherds and angry sheep empowered by churches that divide and condemn. How do we shepherd in tense places and help to heal the world until there is "one flock and one shepherd?"
Throughout the story of Exodus God is "with" his people in the form of a fire and a cloud. And as long as he is, Israel is safe. How does this inform the ministry of Presence for a shepherd? Why is the presence of some so powerful, and others … well, not? When is Presence most important? And how does one practice it with increasing skill?
From the previous sermons on shepherding, one could almost forget that it's sometimes hard and frustrating work. The challenges, the risks, the raw emotion that comes with caring for others can discourage us or tempt us to stay with only the most compliant. From Moses life comes these lessons for navigating the challenges of this good, but sometimes frustrating work.
In Deuteronomy 6, Moses expresses hopes for a future he will not even see; a soon-coming-day in which others will partake in the dream Moses worked for. In that climate, Moses concerns himself less about threats from without, or even threats from beside. He warns about the enemy within. Along with Jesus in Luke 12, Moses is keenly aware that sometimes what sheep need protecting from are the things that come naturally to them (but are bad for them). This sermon will explore God's invitation to learn to protect our sheep, even from themselves.
The study and pursuit of good leadership is big business today. Companies spend over $50 billion annually developing it. But leadership becomes something different when it's done by a shepherd, and done in the context of the other three disciplines (know, feed and protect).
Like Moses, we look at the people God has entrusted to us and are quickly overwhelmed by their needs. Then we hear God say, "Give them something to eat," (Matt. 14:16), but we don't know where to find it. In these parallel stories – the feeding of Israel in the wilderness (Ex. 16) and the feeding of the multitude in the desert (Matt. 14) – we begin to see how shepherds learn to feed their people.