In the days of Caesar, there was already 'peace on earth,' yet the angel that appeared to the shepherds was announcing something new. What are the qualities of the peace of Christ? And why is it so important today?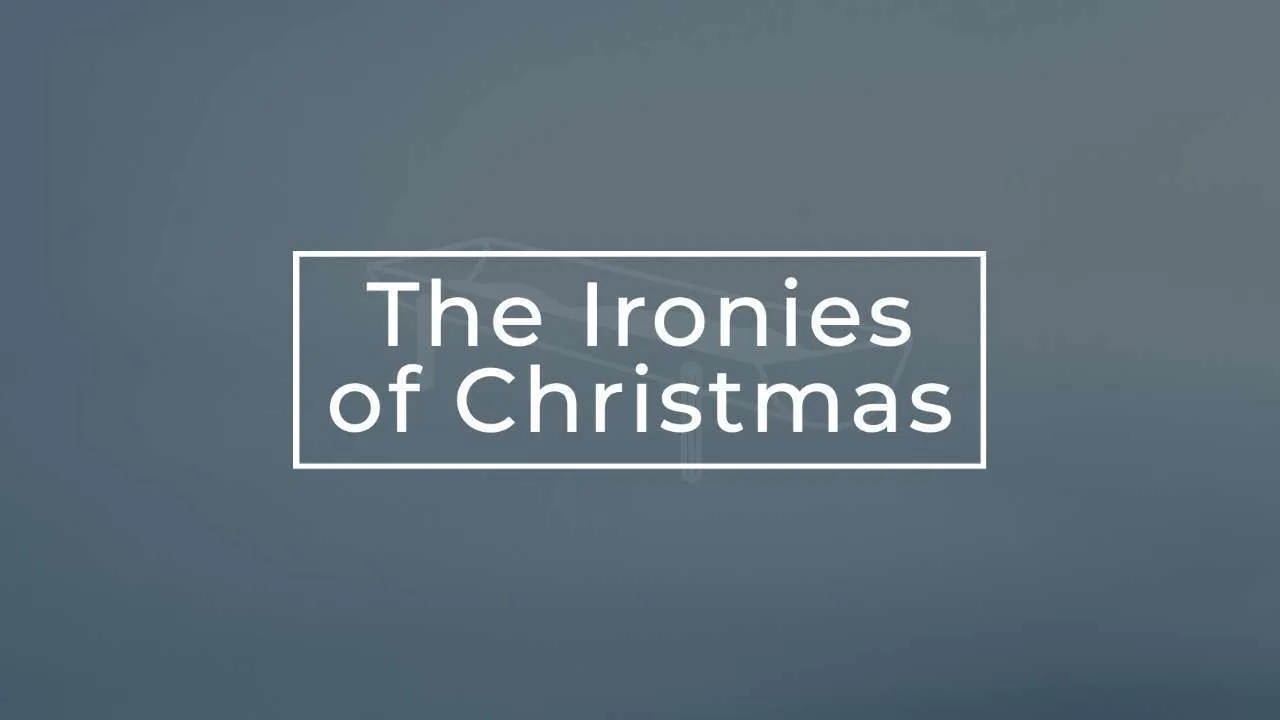 That the first witnesses would be shepherds whose testimony was inadmissible in court. Of all the people God could have told on the night of Jesus' birth, he chose to tell shepherds first. They were the first to visit, the first to inform the Holy Family, the first to tell everyone what they'd seen and heard. But why? Wasn't there anyone else awake? Couldn't anyone more reliable have been found? Or does God intend something else for his witnesses, something greater than evidence or argument?
In this rare episode of Jesus' childhood, he reveals that his agenda is to re-establish the Father's house, an extended family of God. This is great news for people in our day, especially those seeking a new or stronger family.
Our God is the one who knows the whole story, we are simply in the middle of it. However, God is inviting us to participate with him in it. The question is, how will we respond?
On the night he arrived, God introduced us to a different savior and a different kind of salvation that was unlike any we'd known before. This salvation – from God – is as hard to comprehend in our day as it was in theirs, even for Christians who, for the last nine months, have been looking elsewhere. But how, exactly, is God's salvation so different? And what difference does it make in a year like this one?
The good news of Advent, foretold in Isaiah's poetry and found in the angel's announcement to the shepherds, is not a passive peace or shallow Shalom, but nothing short of the full redemption of all humanity reconciled to God and the restoration of all things.
Luke 2:25-32, 36-38 Additional Resources Sermon Summary Video Full Service Video Video Download Audio Download Group Discussion Guide Share on facebook Share on google Share on twitter Share on email Related Messages
To humble ourselves and obey is the nature of God: "Being in very nature God . . . he made himself nothing and took the very nature of a servant . . . (then) he humbled himself, and became obedient," (Phil. 2:6-8). This is not only Jesus' humanity; it's ours at its best. It's who we are and who we want to be.
For many, the shift from Slave to Child is only self-actualization. They celebrate the privileges of a firstborn, yet forget their commensurate responsibility. Like Jesus, we are the Presence of God in this world. We live in the Father for the world. That is why Jesus' birth and ours is "good news of great joy to all people."
Simeon and Anna are two who waited a lifetime for "the consolation of Israel", who were surely disappointed again and again, but who saw what no one else could see and they leaned into it. From this aging couple we learn how to wait in hope for a day that is beyond our day, for a generation that will come after our generation, and we pass the blessing forward while we speak with confidence about the future.