The Ascension gets little attention in today's Church but to the early Christians it was the climax of the gospel. In the Ascension, Jesus is not only savior but King. What does that mean for the way we work, and witness, and worship?
The Church is the core element of God's plan to redeem the world. She must rediscover her calling or risk becoming non-essential to society. At the center of that calling is what we, her members, strive for and become.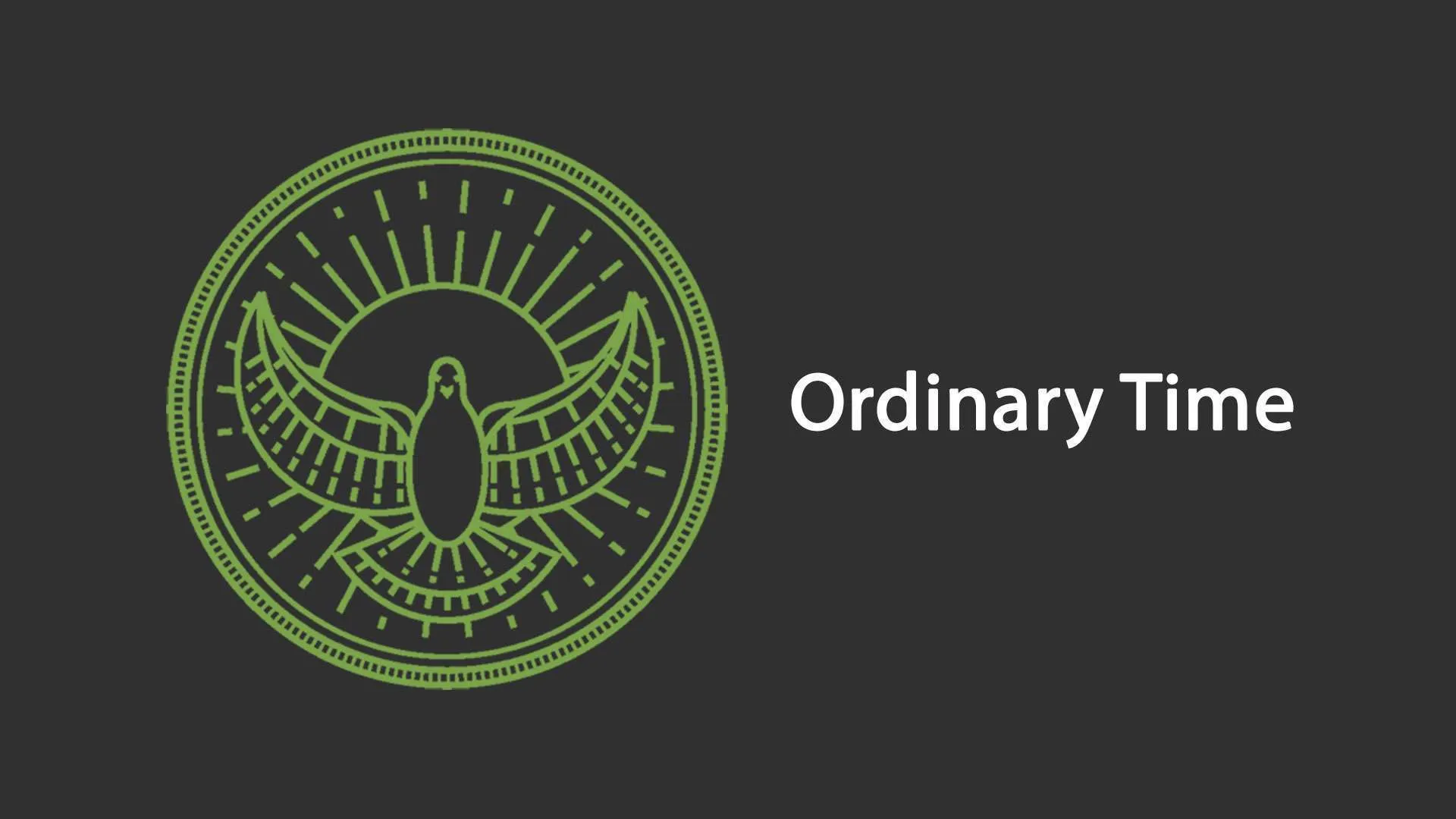 From the beginning of time, God's Spirit has moved like a wind (or "breath") across the earth, creating and sustaining life. Sometimes the people God has formed grow weary, then come apart, and when we do we need a second wind (of God's Spirit) to renew us.
Things are changing quickly in our world (Psalm 46) but in the midst of all that change is a Community of like-minded disciples (John 20), gathered around a Table, and wherever they gather in his name, Christ is Present (Luke 24). This Community is anti-fragile and so it's attractive to those still caught in the storm. How does this Community gather at that Table? And how, exactly, is Christ present when they do?
If we love God, we obey God and when we think of obedience, we usually think of action. But what if the call to obey is a call to wait? Our productivity culture has a bias toward action: we plan, we prepare, and we execute. But obedience is often a call to patiently wait on God to work and we get witness and evangelize. Mary Magdalene helps us see what it means to actively wait for God because we love God.
John 20:19-23 Additional Resources Sermon Summary Full Service Video Download Audio Download Discussion Guide Share on facebook Share on google Share on twitter Share on email
Anyone who has attended a funeral knows how solemn, and sometimes devastating a moment that can be. So Mary has come to the garden to pay her respects and finds, to her amazement, that Jesus' body is gone. There can only be one explanation: someone has stolen it. But this is no ordinary funeral. On Easter, things are not as they seem. This is a different garden and there is something that Mary doesn't know. And what she learns, that first Easter, is good news for everyone like her who search for hope.
When we come to church, we often hear people saying (like the disciples did), "I have seen the Lord!" while others, like Thomas, find ourselves farther from belief than we wish. This can produce isolation, shame, and unworthiness that propels us from the community of faith. This sermon will work to unravel some of that shame and doubt while exploring what happens when Jesus shows up and invites "those who have not seen" to "yet still believe."