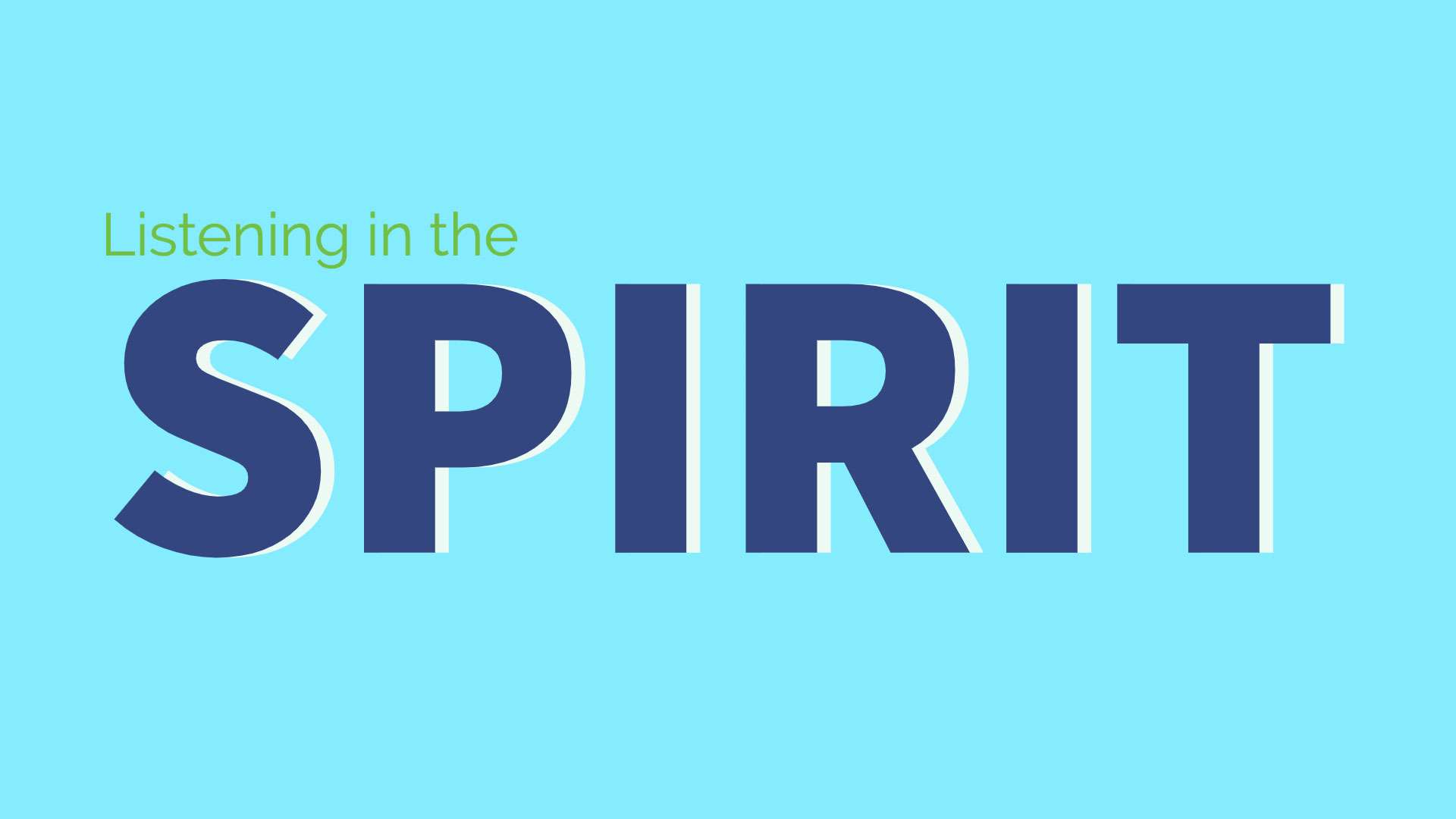 In times when the flesh is weak, the Spirit is willing and prays through us, for us, putting language to our confusion, our grief and even our anger. It is here where "the Spirit pleads for us in harmony with God's will," and this is why "all things work together for our good." In the loneliness of suffering, we are more united with God than ever.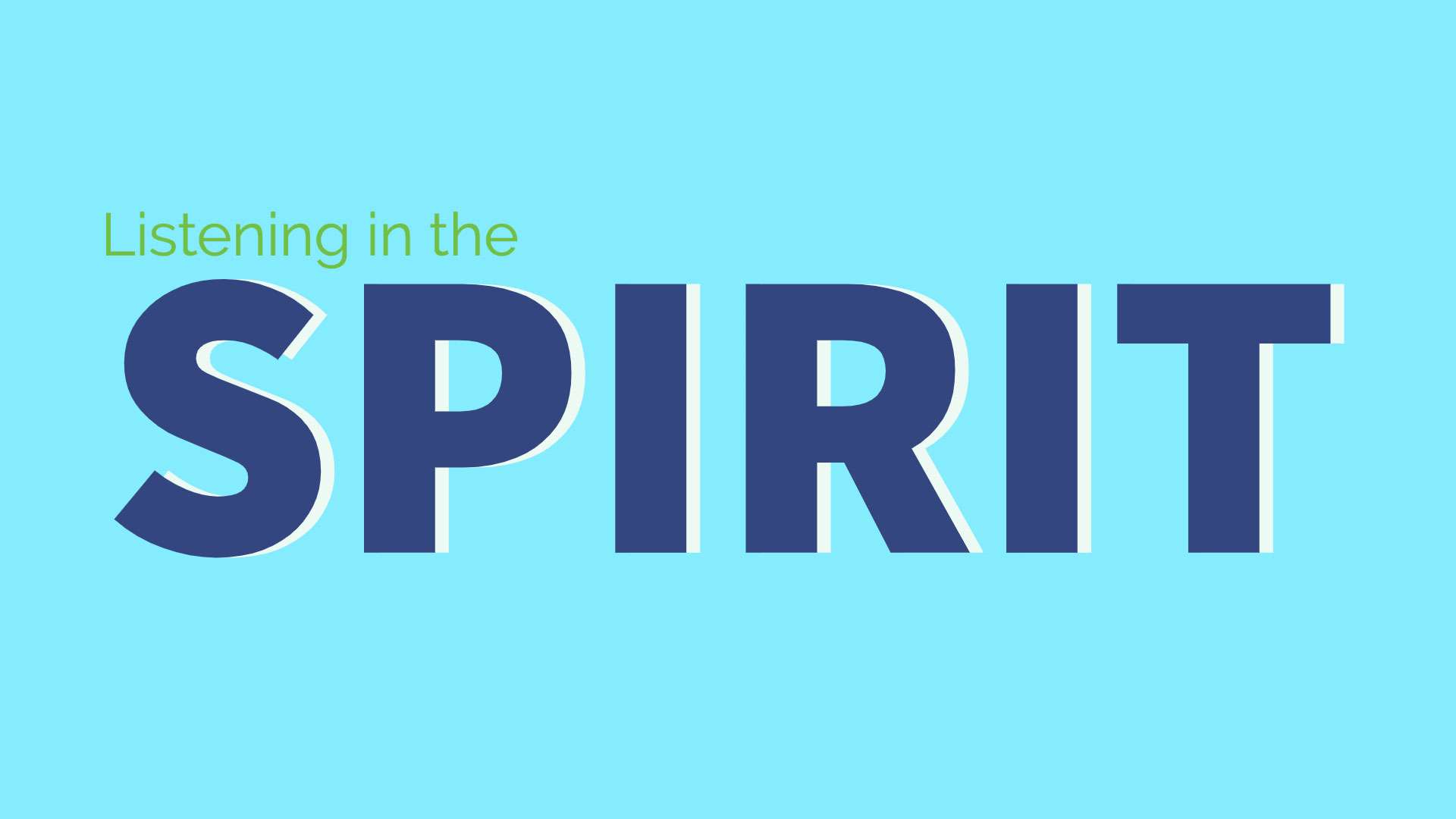 The same Spirit who led Jesus into the wilderness, then out again is the One who guides us into all truth, always reminding us of what Jesus said and sometimes even more. Indeed, the Holy Spirit is the faculty God has given us for hearing His Voice.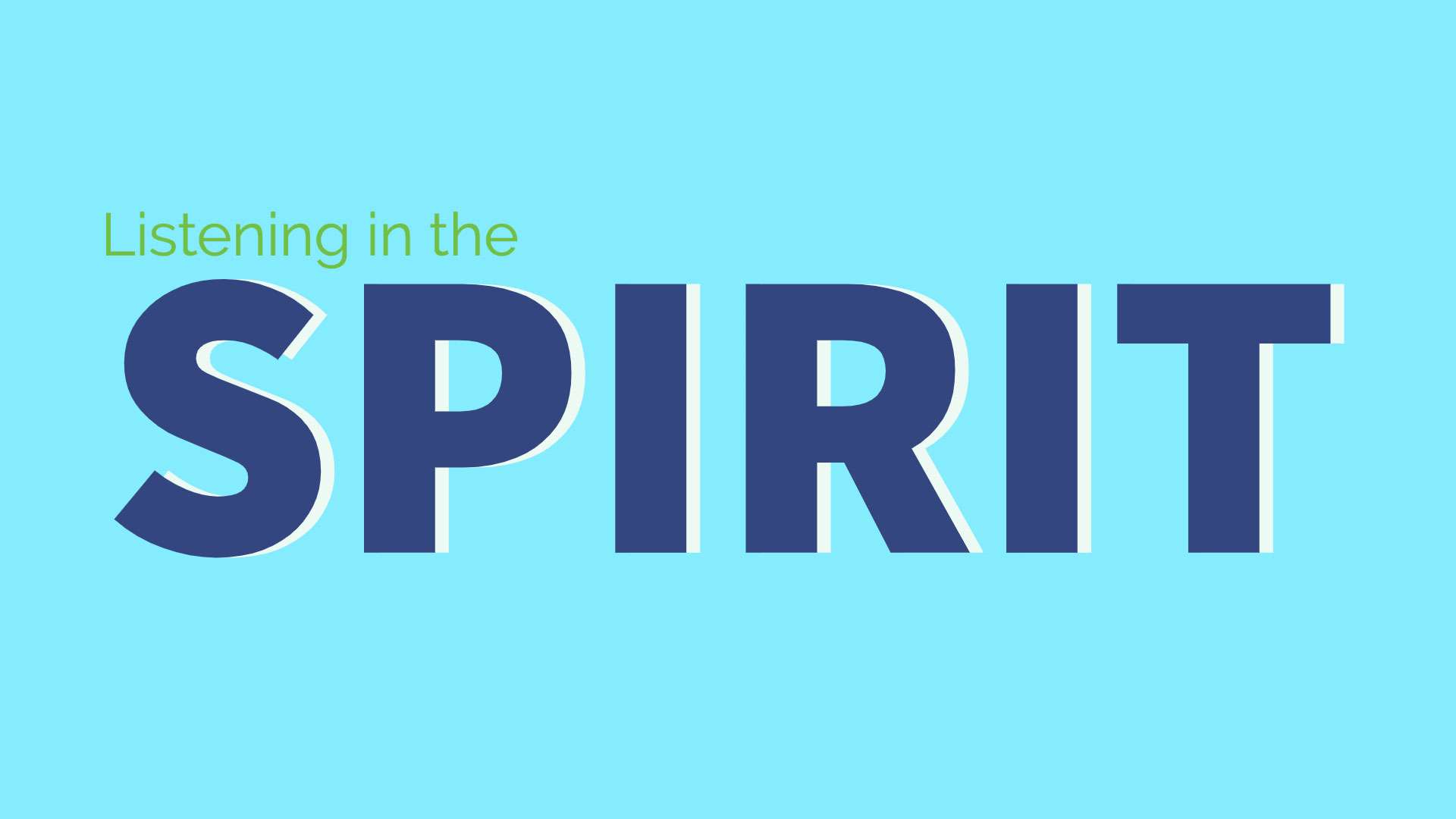 The same Spirit who empowered Jesus as the Son of God, empowers us to be "the children of God." The "Spirit of holiness (who) appointed the Son of God in power" (Rom. 1:4) also appoints us toward the same end.
We're in the middle of the two worst weeks, people are worried about the economy, about their families and their jobs. They're looking for good news. Yet they want more than good news. What they're craving – and don't have words for – is Easter and Easter is more than the resurrection.
Much like John the Baptist's disciples, we live in a culture that encourages us to vie for status and public renown—to broadcast our accomplishments widely and make known the great things we've done. Consequently, our perceived value and worth is often tied directly to the titles we've been given and the accolades we've received. But this mindset breeds a spirit of competition and self-centeredness; and we, like John's disciples, can lose sight of our primary purpose and calling to "prepare the way of the Lord."
In all of life, we have varying levels of commitment (closeness, or passion). We can be 1) Interested 2) Involved 3) Committed or 4) Surrendered. We see these levels of commitment in our work, sports, hobbies, ideas, with other people, and in our relationship with Jesus. This message will invite College Church to consider what level we are at in our relationship with Christ. It will encourage us to participate in full devotion, surrender, and total dedication to Jesus and how to help others in this journey. We want to move beyond the basic stages of interest and involvement and into the transformational levels of commitment and surrender.
If we love God, we obey God and when we think of obedience, we usually think of action. But what if the call to obey is a call to wait? Our productivity culture has a bias toward action: we plan, we prepare, and we execute. But obedience is often a call to patiently wait on God to work and we get witness and evangelize. Mary Magdalene helps us see what it means to actively wait for God because we love God.
Obedience is the first and last lesson in discipleship: If we love God, we will obey him. But if we obey God, does that mean we love him? In fact, there are 3 reasons to obey God and not all of them are equal. To obey God for love is the highest form of obedience. What are the others? And how do we know which one motivates us?
Most of us have heard, and some of us believe that God loves us like a child. But do we love God? Really? How would we know? More than that, how we he know? We may tell him, perhaps every Sunday, but relationships are complex. Most require more than words. They require action. So what might we do to prove that we love God? What actions might he interpret as evidence of our love? Fortunately, we are not on our own here. The Bible offers a handful of things we can do to "prove" that we love him. Jesus' conversation with Peter is one of them: "Do you love me? . . . (then) feed my sheep." But who are these "sheep?" And what is involved in feeding them? This message will focus on the call to take responsibility for someone else's spiritual growth.
"Stuck on the island of Patmos on the Lord's day." That's how John describes himself moments before he encountered the risen Lord. Patmos was a kind of Alcatraz for the Romans – a place where prisoners go and are never heard from again – but as John stands on the shores, contemplating his grim future, he turns around to see "the Living One…(who) was dead and behold, is alive forever more," (Rev. 1:17-18). What John discovers is that God has a plan for, not only him, but the whole world. There is a new day coming. God has a plan for the ages.
Salvation is often portrayed, in evangelical circles, as the acquiescence to a series of good beliefs – Jesus died, Jesus rose again – but the resurrection reminds us is that Easter is, at its core, about a personal encounter with One who is alive and active in this world. Saul (turned Paul) was one who came late for Easter, who was "abnormally born," as he put it (1 Cor 15:8). The conversion of Saul is a window into how active Jesus is for the gospel today. Who do you know that is late for Easter? What hope do you have that they will ever find it? Take heart in the story of Saul, that even though your friends are far from God, He is still pursuing them. He still has a plan for them and He will not rest until He has found them.
Anyone who has attended a funeral knows how solemn, and sometimes devastating a moment that can be. So Mary has come to the garden to pay her respects and finds, to her amazement, that Jesus' body is gone. There can only be one explanation: someone has stolen it. But this is no ordinary funeral. On Easter, things are not as they seem. This is a different garden and there is something that Mary doesn't know. And what she learns, that first Easter, is good news for everyone like her who search for hope.
When we come to church, we often hear people saying (like the disciples did), "I have seen the Lord!" while others, like Thomas, find ourselves farther from belief than we wish. This can produce isolation, shame, and unworthiness that propels us from the community of faith. This sermon will work to unravel some of that shame and doubt while exploring what happens when Jesus shows up and invites "those who have not seen" to "yet still believe."
Most of us have too high, too ambitious an opinion of ourselves – "even if all the others fall away . . . I never will" (Matt. 26:33) – which makes failure doubly hard for us. But the living Christ has a very different view of us, both before and after we fail, so he is never surprised and he is never finished. In fact, he still prays for us. For all who have blown it, at one time or another, the resurrection offers a "new birth into a living hope" that we can begin again.
For many, Easter is the celebration of Jesus' resurrection and the anticipation of our own someday. Like Martha, many of us have confined the resurrection to a day in the future when we will rise from the dead (John 11:23-24), and it is that as well. But the resurrection is a reality that we can live in now, for Jesus says, "I am the resurrection…" and he said it before he raised anyone, including himself. The resurrection is the beginning of a new story, a new world and a new way of living in it. It's a mindset, an awareness that heaven has broken in and the old order has been cast out. Easter is only proof of that.
For some, the most significant affect of the Holy Spirit is that He joins us to fellow believers, to whom we belong. In Paul's letters, three metaphors explain how, exactly, the Spirit does this: A body, a family and a temple. In each, the Spirit does something miraculous to join us to the people of God who serve to assist the Holy Spirit in forming us.
Jesus has more to say to his disciples, but he will tell them in an extraordinary way: through the Spirit of truth. By taking a closer look at what Jesus said about how the Spirit would guide the disciples, we can learn how the Spirit is guiding us now. We may find that we are asking the wrong questions about "the will of God" and that the answers are already available in subtle and surprising ways.
The natural man is restless until he finds his rest in God. But once we have, the Holy Spirit re-orders our interior world with the personality of God. Here is the source of our peace, joy, love and hope. But how does this differ from our temporary moods and emotions? How does God's Spirit stabilize us even when everything is under water?
Many Christians today have adopted a "struggle theology" in which they are always battling sin and only sometimes winning. Too many of us seem to have an obligation to the sinful nature. We are caught in the same sins again and again. How does the believer respond to conviction, when it comes from the Holy Spirit How do we know when it does not?
As Christians, we believe Christ's promise that the Holy Spirit is within us and active. Yet, why is it that some Christians seem to be more aware of the Holy Spirit "teaching and causing to remember" in their lives more than others? More specifically, why do some Christians seem to have a different passion and interest in Scripture?