The Season of Ordinary Time
Isaiah 64:1-4

Oh, that you would burst from the heavens and come down!
      How the mountains would quake in your presence!
As fire causes wood to burn and water to boil,
      your coming would make the nations tremble.
When you came down long ago,
      you did awesome deeds beyond our highest expectations.
And oh, how the mountains quaked!
For since the world began,
      no ear has heard and no eye has seen a God like you,
who works for those who wait for him!
Isaiah 64:4-6a, 8-9

You welcome those who gladly do good,
      who follow godly ways.
But you have been very angry with us, for we are not godly.
      We are constant sinners; how can people like us be saved?
When we display our righteous deeds,
      they are nothing but filthy rags.
And yet, O Lord, you are our Father.
      We are the clay, and you are the potter.
We all are formed by your hand.
Don't be so angry with us, Lord.
Please don't remember our sins forever.
Look at us, we pray,
and see that we are all your people.
Isaiah 61:1-2a

The Spirit of the Sovereign Lord is upon me,
          for the Lord has anointed me
          to bring good news to the poor.
He has sent me to comfort the brokenhearted
         and to proclaim that captives will be released
          and prisoners will be freed.
He has sent me to tell those who mourn
          that the time of the Lord's favor has come.
Isaiah 40:1-5

"Comfort, comfort my people," says your God.
      "Speak tenderly to Jerusalem.
Tell her that her sad days are gone and her sins are pardoned.
      Yes, the Lord has punished her twice over for all her sins."
Listen! It's the voice of someone shouting,
      "Clear the way through the wilderness for the Lord!
Make a straight highway through the wasteland for our God!
      Then the glory of the Lord will be revealed,
            and all people will see it together.
The Lord has spoken!"
Luke 1:26-33

God sent the angel Gabriel to Nazareth, a village in Galilee, to a virgin named Mary.
Gabriel appeared to her and said,
"Greetings, favored woman! The Lord is with you!"
Confused and disturbed,
      Mary tried to think what the angel could mean.
"Don't be afraid, Mary," the angel told her,
       "for you have found favor with God!
You will conceive and give birth to a son,
      and you will name him Jesus.
He will be great and will be called the Son of the Most High.
The Lord God will give him the throne of his ancestor David.
      And he will reign over Israel forever; his Kingdom will never end!"
Isaiah 9:6

For unto us a child is born,
               unto us a son is given,
                  and the government shall be upon his shoulders. 
         And he will be called Wonderful Counselor,
               Mighty God, Everlasting Father, Prince of Peace. 
Matthew 2:1-2, 9-11

Jesus was born in Bethlehem in Judea, during the reign of King Herod. Some wise men from eastern lands arrived in Jerusalem, asking, "Where is the newborn king of the Jews? We saw his star as it rose, and we have come to worship him."
After talking to Herod, the wise men went on their way. The star they had seen in the east guided them to Bethlehem. It went ahead of them and stopped over the place where the child was. When they saw the star, they were filled with joy! They entered the house and saw the child with his mother, Mary, and they bowed down and worshiped him.
Then they opened their treasure chests and gave him gifts of gold, frankincense, and myrrh.
Matthew 3:13-17

Jesus went from Galilee to the Jordan River to be baptized by John. But John tried to talk him out of it. "I am the one who needs to be baptized by you," he said, "so why are you coming to me?"
But Jesus said, "It should be done, for we must carry out all that God requires." So John agreed to baptize him.
After his baptism, as Jesus came up out of the water, the heavens were opened and he saw the Spirit of God descending like a dove and settling on him. And a voice from heaven said, "This is my dearly loved Son, who brings me great joy."
John 2:1-11

There was a wedding celebration in the village of Cana in Galilee. Jesus' mother was there, and Jesus and his disciples were also invited to the celebration. The wine supply ran out during the festivities, so Jesus' mother told him, "They have no more wine."
"Dear woman, that's not our problem," Jesus replied. "My time has not yet come."
But his mother told the servants, "Do whatever he tells you."
Standing nearby were six stone water jars, used for Jewish ceremonial washing. Each could hold twenty to thirty gallons. Jesus told the servants, "Fill the jars with water." When the jars had been filled, he said, "Now dip some out, and take it to the master of ceremonies." So the servants followed his instructions.
When the master of ceremonies tasted the water that was now wine, not knowing where it had come from (though, of course, the servants knew), he called the bridegroom over. "A host always serves the best wine first," he said. "Then, when everyone has had a lot to drink, he brings out the less expensive wine. But you have kept the best until now!"
This miraculous sign at Cana in Galilee was the first time Jesus revealed his glory. And his disciples believed in him.
Luke 9:28-35; Matthew 17:6-9

About eight days later Jesus took Peter, John, and James up on a mountain to pray. And as he was praying, the appearance of his face was transformed, and his clothes became dazzling white. Suddenly, two men, Moses and Elijah, appeared and began talking with Jesus. They were glorious to see. And they were speaking about his exodus from this world, which was about to be fulfilled in Jerusalem.
Peter and the others had fallen asleep. When they woke up, they saw Jesus' glory and the two men standing with him. As Moses and Elijah were starting to leave, Peter, not even knowing what he was saying, blurted out, "Master, it's wonderful for us to be here! Let's make three shelters as memorials—one for you, one for Moses, and one for Elijah." But even as he was saying this, a cloud overshadowed them, and terror gripped them as the cloud covered them.
Then a voice from the cloud said, "This is my Son, my Chosen One. Listen to him."
The disciples were terrified and fell face down on the ground.
Then Jesus came over and touched them. "Get up," he said. "Don't be afraid." And when they looked up, Moses and Elijah were gone, and they saw only Jesus.
As they went back down the mountain, Jesus commanded them, "Don't tell anyone what you have seen until the Son of Man has been raised from the dead."
John 12:12-19

The next day, the news that Jesus was on the way to Jerusalem swept through the city. A large crowd of Passover visitors took palm branches and went down the road to meet him. They shouted,
"Praise God!
Blessings on the one who comes in the name of the Lord!
Hail to the King of Israel!"
Jesus found a young donkey and rode on it, fulfilling the prophecy that said:
"Don't be afraid, people of Jerusalem.
Look, your King is coming,
    riding on a donkey's colt."
His disciples didn't understand at the time that this was a fulfillment of prophecy. But after Jesus entered into his glory, they remembered what had happened and realized that these things had been written about him.
Many in the crowd had seen Jesus call Lazarus from the tomb, raising him from the dead, and they were telling others about it. That was the reason so many went out to meet him—because they had heard about this miraculous sign. Then the Pharisees said to each other, "There's nothing we can do. Look, everyone has gone after him!"
John 18:1-8

Jesus crossed the Kidron Valley with his disciples and entered a grove of olive trees. Judas, the betrayer, knew this place, because Jesus had often gone there with his disciples. The leading priests and Pharisees had given Judas a contingent of Roman soldiers and Temple guards to accompany him. Now with blazing torches, lanterns, and weapons, they arrived at the olive grove.
Jesus fully realized all that was going to happen to him, so he stepped forward to meet them. "Who are you looking for?" he asked.
"Jesus the Nazarene," they replied.
"I am he," Jesus said. (Judas, who betrayed him, was standing with them.) As Jesus said "I am he," they all drew back and fell to the ground! Once more he asked them, "Who are you looking for?"
And again they replied, "Jesus the Nazarene."
"I told you that I am he," Jesus said. "And since I am the one you want, let these others go."
John 19:17-18b, 28-30

Carrying the cross by himself, he went to the place called Place of the Skull. There they nailed him to the cross.
Jesus knew that his mission was now finished, and to fulfill Scripture he said, "I am thirsty." A jar of sour wine was sitting there, so they soaked a sponge in it, put it on a hyssop branch, and held it up to his lips. When Jesus had tasted it, he said, "It is finished!" Then he bowed his head and gave up his spirit.
Mark 16:1; John 20:1

Saturday evening, when the Sabbath ended, [the women] bought spices to anoint Jesus' body.
Early on Sunday morning, just at sunrise, they went to the tomb.
Matthew 28:5-6; Luke 24:6

The angel of the Lord said to the women, "Do not be afraid, for I know that you are looking for Jesus, who was crucified. But he is not here, he has risen!"
Acts 2:1-21 (transposed in "The Jesus Storybook Bible")

Jesus' disciples were huddled together in an upstairs room. The shutters were closed, and the doors were locked. "Wait in Jerusalem," Jesus had told them, "I am going to send you a special present. God's power is going to come into you. God's Holy Spirit is coming."
So here they were. Waiting… and even though they were scared, they prayed and tried to remember God's promises to them. Suddenly, a strong wind filled the room!
It whistled through the walls and rumbled the floors!
And there, on everyone's heads, shining in the dark, were flickering flames of fire. Fire that didn't hurt or burn.
But something more was happening on the inside. God was giving them brand new hearts – hearts that could work properly. God himself was coming to live inside them. And now, he would always be there.
Matthew 6:9-13

Our Father in heaven,
    may your name be kept holy.
May your Kingdom come soon.
May your will be done on earth,
    as it is in heaven.
Give us today the food we need,
and forgive us our sins,
    as we have forgiven those who sin against us.
And don't let us yield to temptation,
    but rescue us from the evil one.
Following the weekly gathering, you're invited to respond to the service by engaging in group discussion with those gathered with you. There are also additional activities if you're looking for more ways to respond!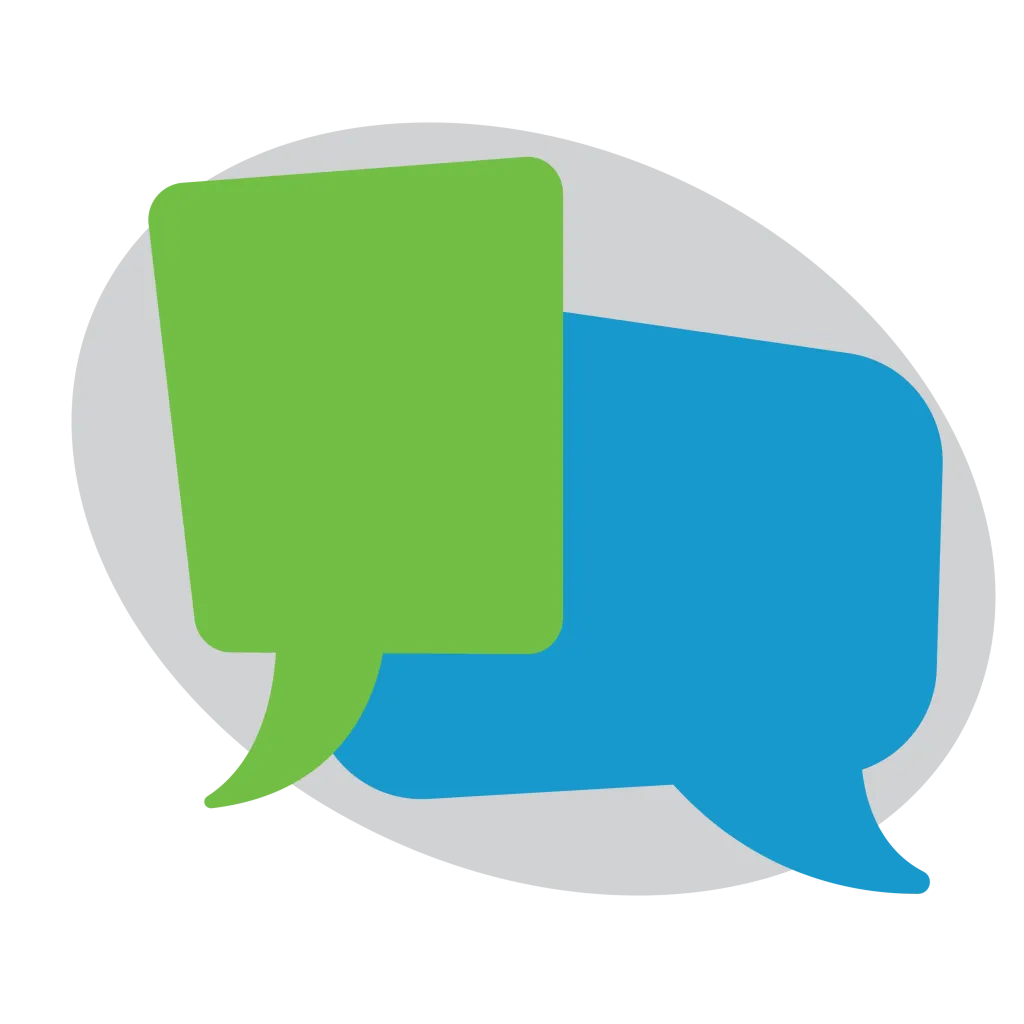 Today we celebrated Christ the King Sunday, the final Sunday in the Christian Year. The Christian Year is a year-long rhythm that unfolds the entire life of Christ. Today, we compiled the whole year's journey into one service as a recollection of this past Christian Year, and a preview for the upcoming Christian Year (beginning all over again in Advent next Sunday). This retelling of Christ's life reveals God's invitation to live Christ's life alongside him. 
We are invited to…
anticipate Christ's coming in the season of Advent,
celebrate Christ's presence on earth in the season of Christmas,
wonder at Christ's work on earth in the season of Epiphany, 
reckon our life with Christ's life and death in the season of Lent, 
triumph in Christ over death in the season of Easter, 
and commit to Christ through the Church in the season of Ordinary Time.      
At College Wesleyan Church, we believe that as we journey alongside Christ's life, we become more like him. 
What part of the story stood out to you today and why?


Why is remembering Christ's life through the Christian Year valuable for a local church? How has it been valuable for you?
 

What movement (or season) would you use to describe your current faith journey? 

– Are you in a time of waiting (Advent)? A time of wonder (Epiphany)? A time of celebration (Easter)?



How might you follow the Christian year in your home? Brainstorm ways you could translate the ethos of the seasons into your home.
invite someone to offer this sending blessing to those gathered: 
         Christ is the one who is, who always was, and who is still to come—the Almighty One. May you respond to his invitation to be taken up into his story, so you can bear the fruit of his kingdom on earth.
          In the name of the Father, the Son, and the Holy Spirit, you are sent. 
Paul writes that, "We are carefully joined together in [Christ], becoming a holy temple for the Lord" (Eph. 2:21). This is why the logo for the Me to We series includes the Temple. 
In this video, the Bible Project explore how Israel's temple in the Bible is described as the place where God's space and humanity's space are one. In fact, the whole biblical drama can be told as a story about God's temple. In the opening pages of Genesis, God creates a cosmic temple, and in the person of Jesus, God takes up personal residence in his temple-world. By the end of the biblical story, all of creation has become God's sacred temple
Join us in celebrating 125 years of College Wesleyan Church (but did you know that wasn't always our name). Check out the 125 Website for more interesting facts. Watch video testimonies, look at pictures, and share your own. Click the "Take a Walk" link to virtually walk through all the past locations, and discover things that were happening in the world during those times.
The Sunday Worship Service is the start to a week of continued worship service. God's kingdom-values are revealed to us each Lord's Day so we can respond by more faithfully living out those values in our home, work-place, market-place, and all our relationships.
If you would like some practical ways to love others well, specifically during this season of special circumstances, click below to find opportunities.